PHP Scripting
Looking for help with PHP Scripts? From on-line forms to dynamically generated pages, to Content Management Systems (CMS), to Blogs, to mini-applications and SQL, we can help you get started.
Dynamite Graphics
Searching for that extra special look for your web site, we can help.
From animations like the small "eye-catcher" located above, to Flash® animation presentations, are available on request.
Share This Page

Welcome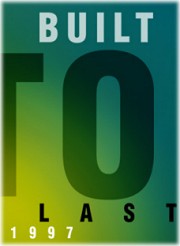 Vaughan O'Neill Enterprises has been providing clients with Quality Assurance and Information Technology services since 1994. We deliver high quality Website Designs, and stay abreast of the latest emerging technologies.
Regardless of the latest "techno-gee-whiz" floating around the Internet, there is no better way to get your point across to a prospect or a client than to present a clean looking, well thought out, easy to navigate Website. Surf around the Internet and see if you don't get lost in some Websites without a clue as to where to find what you're looking for.
Our main focus is on solid design with the client's "business personality" in mind, along with 24 hour availability, 100% reliability, and speed. A maintenance agreement is included in our contracts so that our clients are not left high and dry after delivery. We work WITH clients to deliver a quality product, then we provide follow-up services to help keep the Websites looking fresh and alive.
Search Engines
… one of the trickiest parts of administering a web site. Even if we did not build your web site, we can still provide support in a variety of ways.

We use Google Sitemaps technology to inform Google's "Googlebot" about your website which ultimately helps people discover more of your web pages.
Google Analytics
We can also help set your site up with Google Analytics so you can track your website hits and monitor tons of information vital to the overall success of your website.